Meet the Mayor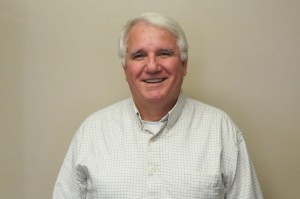 Dear Friends:
Welcome to Double Springs!
It is an honor for me to serve The Town of Double Springs as its mayor. I have lived in Double Springs all of my life. Along with my love for this city and its citizens, make me uniquely qualified to serve as Mayor. Double Springs is my home. I have known no other place as home, and this motivates me to see Double Springs become the best place on this earth to live.
The Town of Double Springs City Council and employees is made up of forward thinking, positive and respectful individuals who are committed to economic and social progress and who bring their life experiences to build the kind of city that provides for everyone. Our agenda is based on progress and opportunity, solving the immediate while building a path to the future, creating confidence, welcoming enterprise and accepting social and environmental responsibility for those generations who will follow.
Double Springs is located inside the William B. Bankhead National Forest and is near beautiful Lewis Smith Lake. With the forest and lake within its immediate area, recreational activities and cultural events remain a strong part of Double Springs.
Double Springs is in the heart of Winston County, which is named as the County Seat. The Winston County Courthouse along with many other county offices are located here. The main offices of the Winston County School System are located in Double Springs. Double Springs is the home of the Winston County Yellow Jackets, Double Springs Middle School and Double Springs Elementary school. The Winston County Technical Center is also located in Double Springs.
Double Springs continues to be an active, vibrant and attractive community. It is an ideal place to live and raise a family. On behalf of my colleagues on the city council and the city employees, I would encourage you to visit our city. Double Springs is truly a wonderful place to visit and enjoy. Come for a day or stay a lifetime. Beautiful Double Springs will always welcome you. With the help of our longtime residents and our newcomers, working together, we will make this the best city on earth in which to live.
My office is always open for your comments and suggestions.
Sincerely,
Elmo Robinson
Mayor